Koordinator Facility Management (m/w/d)
Fascinationeering bedeutet für uns:sich von neuen Technologien mitreißen lassen und weltweit die Industrie der Zukunft mitgestalten. Als führender Maschinen- und Anlagenbauer freuen wir uns über jeden, der unsere Passion teilt.
Aufgaben mit Verantwortung
Instandhaltungsmanagement der Betriebs- und Logistikeinrichtungen sowie der Gebäude und Grundstücksflächen


Bedarfsermittlung und Projektentwicklung inkl. Planungs- und Budgetverantwortung
Planung, Beauftragung und Überwachung von Instandhaltungs- und Umbaumaßnahmen, inklusive der Steuerung und Überwachung ausführender Fachunternehmen sowie des Gewährleistungsmanagements

Weiterentwicklung des Standortes

Gebäude- und Büroplanung
Entwicklung des Facility Management am Standort
Planung und Überwachung von Instandhaltungsbudget und Kostenstellenverantwortung

Verantwortung und Umsetzung des Health, Safety & Environment Managements

Unterstützung bei der Umsetzung der relevanten Sicherheitsvorschriften (Arbeitssicherheit, Brandschutz etc.)
Planung und Durchführung inkl. Erfolgskontrollen der Maßnahmen des betrieblichen Gesundheitsmanagements in Abstimmung mit HR
Weiterentwicklung, Pflege und Verbesserung des Notfallmanagements
Unterstützung von Aktivitäten zur Reduzierung des ökologischen Fußabdrucks und Umsetzung des Standortkonzeptes unter Einhaltung der Konzernrichtlinien
Mitarbeit bei der Durchführung interner Audits
Ihre Eigenschaften
Abgeschlossene Technikerausbildung oder Diplom-Ingenieur einer einschlägigen Fachrichtung oder vergleichbare Qualifikation
Qualifikation zur Fachkraft für Arbeitssicherheit wünschenswert
Idealerweise Mehrjährige Berufserfahrung in vergleichbarer Position
Gute Kenntnisse im Projektmanagement
Sicherer Umgang mit MS Office, SAP und Planungstools zur Visualisierung
Bereitschaft zur regelmäßigen Weiterbildung zur rechtssicheren Wahrnehmung der übertragenen Aufgaben
Hohe Eigenmotivation, Kommunikationsfähigkeit, Durchsetzungsvermögen, Teamfähigkeit, selbstständige Vorgehensweise
Reisebereitschaft in Rahmen von gelegentlichen Dienstreisen
You find us here
Back to List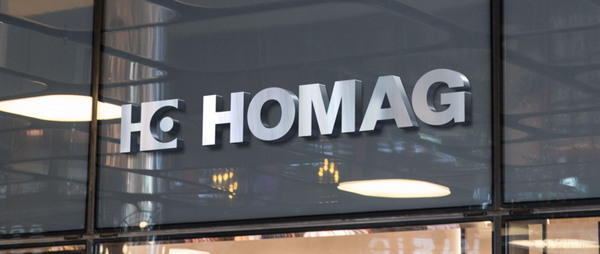 HOMAG as employer
Working with us is not just a job - it is a role that involves responsibility and a promising outlook for the future. This is what HOMAG can offer you as a global business. We set out to support our employees on their career path. Appreciation and success through partnership - this is what HOMAG is about.
More information