Fascinationeering oznacza dla nas:pasję dla nowych technologii i pomoc w kształtowaniu przemysłu przyszłości na całym świecie. Wspólnie możemy opracować świetne pomysły, które zainspirują innych na globalnym rynku. Stwórzmy podejście, które zafascynuje rynki. Jako wiodąca firma z branży inżynieryjno-mechanicznej cieszymy się, gdy inni podzielają naszą pasję.
Zarządzanie wydzielonym obszarem produkcji;
Terminową realizację planu produkcji;
Nadzór nad utrzymaniem narzędzi montażowych i przyrządów w dobrym stanie technicznym;
Przestrzeganie i egzekwowanie przepisów BHP i p.poż oraz promowanie kultury bezpieczeństwa;
Nadzór nad wdrażaniem i utrzymaniem zasad 6S;
Poprawę i optymalizację procesów produkcyjnych oraz organizacji pracy;
Odpowiedzialność za ciągłe doskonalenie i efektywne wdrożenie metod HGPS w podległym obszarze;
Współpracę z działami powiązanymi;
Terminowe i rzetelne raportowanie wyników do przełożonych i innych działów zgodnie z potrzebami przedsiębiorstwa;
Budowanie zespołu i rozwój kompetencji pracowników.
Wykształcenie wyższe techniczne – preferowane kierunki: mechanika, elektrotechnika, automatyka lub robotyka;
Dobra znajomość produktu oraz technologii montażu;
Wiedza z zakresu organizacji procesów produkcyjnych (np. Lean Manufacturing, HGPS);
Otwartość na zmiany i silny leadership;
Doświadczenie w zarządzaniu zespołem;
Bardzo dobra organizacja pracy, sumienność, odpowiedzialność , samodzielność oraz umiejętności budowania relacji w zespole;
Ambicja w dążeniu do osiągania najlepszych wyników i mobilizacja zespołu w tym kierunku;
Dobra znajomość języka angielskiego;
Dobra znajomość programów pakietu MS Office;
Mile widziane doświadczenie w pracy z modułami produkcyjnymi SAP.
HOMAG intro
You find us here
Back to List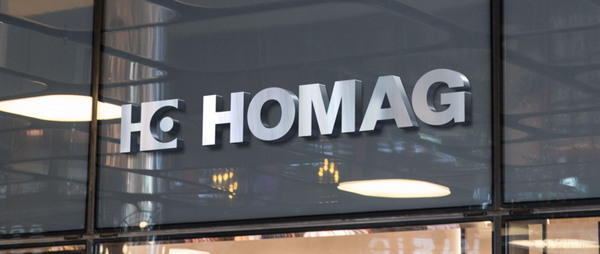 HOMAG as employer
Working with us is not just a job - it is a role that involves responsibility and a promising outlook for the future. This is what HOMAG can offer you as a global business. We set out to support our employees on their career path. Appreciation and success through partnership - this is what HOMAG is about.
More information