Kierownik Planowania Produkcji
Fascinationeering oznacza dla nas:pasję dla nowych technologii i pomoc w kształtowaniu przemysłu przyszłości na całym świecie. Wspólnie możemy opracować świetne pomysły, które zainspirują innych na globalnym rynku. Stwórzmy podejście, które zafascynuje rynki. Jako wiodąca firma z branży inżynieryjno-mechanicznej cieszymy się, gdy inni podzielają naszą pasję.
Podejmij się wyzwań:
Odpowiedzialność za wydzielony obszar działalności operacyjnej przedsiębiorstwa i realizację obrotu na tym obszarze,
Współpraca z innymi działami w celu zaplanowania i realizacji procesu produkcyjnego,
Współpraca z zakładami Grupy Homag celem zapewnienia wysokiej jakości obsługi, terminowości i poprawności realizacji zleceń,
Planowanie optymalnego wykorzystania zasobów ludzkich i linii produkcyjnych,
Uczestniczenie w przedsięwzięciach związanych z poprawą efektywności i optymalizacją procesu produkcyjnego,
Nadzór nad tworzeniem i realizacją planów produkcyjnych oraz analiza wyznaczonych wskaźników KPI,
Raportowanie i analizowanie planów,
Wdrażanie innowacyjnych rozwiązań do procesów planowania produkcji,
Dokonywanie zmian do istniejących rozwiązań w celu poprawy ich wydajności,
Zarządzanie zespołem, odpowiedzialność za rozwój i zaangażowanie zespołu.
Twoje umiejętności:
Min. 5 letnie doświadczenie w planowaniu produkcji,
Wykształcenie wyższe techniczne, logistyczne lub ekonomiczne,
Doświadczenie na stanowisku kierowniczym w obszarze planowania
Bardzo dobra znajomość języka niemieckiego i/lub angielskiego,
Umiejętność analitycznego i perspektywicznego myślenia oraz szybkiego podejmowania decyzji,
Proaktywność w działaniu,
Umiejętność pracy w zespole i zarządzania zespołem,
Umiejętność komunikowania się na różnych szczeblach organizacji,
Umiejętność pracy w oparciu o wskaźniki i wyznaczone cele,
Znajomość SAP będzie dodatkowym atutem,
Bardzo dobra znajomość MS Office w tym Excel,
Prawo jazdy kat. B.
You find us here
Back to List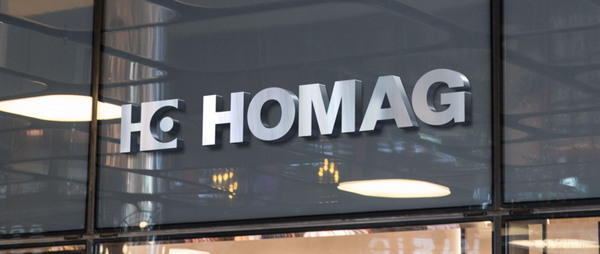 HOMAG as employer
Working with us is not just a job - it is a role that involves responsibility and a promising outlook for the future. This is what HOMAG can offer you as a global business. We set out to support our employees on their career path. Appreciation and success through partnership - this is what HOMAG is about.
More information