Junior Management Program in Finance
Next Generationeering oznacza dla nas:rozumienie zespołu jako zespołu analitycznego i radość ze zdobywania doświadczenia i pracy z technologiami 4.0. Jako wiodąca firma z branży inżynieryjno-mechanicznej cieszymy się, gdy inni podzielają naszą pasję.
Podejmij sie wyzwań
16-miesięczny program oferuje kompleksowy wgląd w różne obszary finansowe, podczas czterech rotacji: księgowość, skarbiec, finanse, controlling, raportowanie.
Podczas pobytu za granicą zdobędziesz doświadczenie w międzynarodowym środowisku.
Będziesz mógł kształtować przebieg programu zgodnie z własnymi zainteresowaniami i potrzebami rozwojowymi.
Opieka mentora z kadry zarządzającej.
Rozbudowany program edukacyjny i szkoleniowy wraz z międzynarodowymi spotkaniami networkingowymi.
Na koniec programu wspólnie określamy docelowe stanowisko pracy w firmie.
Twoje umiejętności
Wykształcenie wyższe magisterskie z obszaru ekonomii, administracji biznesu, informatyki biznesowej lub porównywalne kwalifikacje z naciskiem na finanse/księgowość/kontroling/audyt.
Doświadczenie praktyczne zdobyte w ramach stażu, pracy dyplomowej lub działalności studenckiej, najlepiej w firmie z branży przemysłowej.
Międzynarodowe doświadczenie zdobyte podczas pracy lub studiów za granicą (co najmniej 6 miesięcy).
Płynna znajomość języka angielskiego, niemiecki będzie dodatkowym atutem.
Silne umiejętności komunikacyjne, współpracy w zespole i interpersonalne.
Silne zdolności analityczne, koncepcyjne i umiejętność rozwiązywania problemów z dużym zamiłowaniem do liczb i danych.
Zdolności informatyczne.
Gotowość do podróży międzynarodowych, mobilność.
Wysokie zaangażowanie, motywacja, gotowość do brania odpowiedzialności.
Przedsiębiorcze nastawienie.
Samodzielność i zorganizowany sposób pracy.
You find us here
Back to List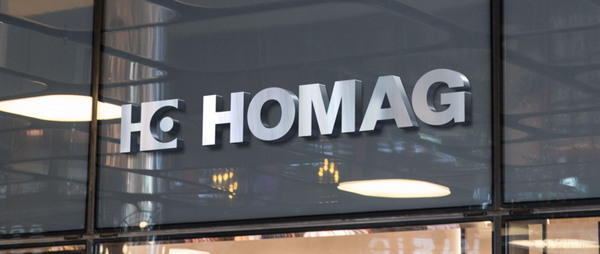 HOMAG as employer
Working with us is not just a job - it is a role that involves responsibility and a promising outlook for the future. This is what HOMAG can offer you as a global business. We set out to support our employees on their career path. Appreciation and success through partnership - this is what HOMAG is about.
More information