Connectioneering oznacza dla nas:łączenie świata przemysłowego ze światem cyfrowym i rozumienie cyfryzacji jako siły napędowej, która sprawia, że urządzenia produkcyjne stają się inteligentniejsze. Jako wiodąca firma z branży inżynieryjno-mechanicznej cieszymy się, gdy inni podzielają naszą pasję.
Identyfikowanie i rozwiązywanie problemów ze sprzętem i oprogramowaniem napotkanych przez użytkowników;
Wsparcie użytkowników w pracy ze sprzętem i oprogramowaniem (szkolenia, pomoc w konfiguracji itp.);
Dokumentacja zgłoszeń i rozwiązań w systemie ticketowym;
Inwentaryzacja sprzętu IT;
Przygotowanie i konfiguracja stanowisk komputerowych;
Konserwacja sprzętu komputerowego oraz urządzeń peryferyjnych;
Pomoc w obsłudze sprzętu IT, systemów drukujących, systemów audio-video itp.,
Ścisła współpraca z drugą i trzecią linią wsparcia IT;
Obsługa użytkowników w zakresie nadawania uprawnień, dostępów itp.
Mile widziane wykształcenie wyższe (kierunki techniczne);
Doświadczenie na podobnym stanowisku 1 – 2 lata;
Znajomość obsługi systemów operacyjnych z rodziny Windows, Android i iOS;
Znajomość rynku IT (sprzęt, oprogramowanie, technologie mobilne);
Znajomość podstaw sieci TCP IP, usług sieciowych, Active Directory, O365;
Znajomość podstaw metodologii ITIL;
Znajomość języka angielskiego na poziomie umożliwiającym czytanie dokumentacji technicznej ze zrozumieniem (warunek konieczny);
Doskonała znajomość języka polskiego;
Umiejętności skutecznego zarzadzania czasem w oparciu o priorytety zadań;
Zdolność analitycznego myślenia;
Wysoka kultura osobista oraz zdolności interpersonalne;
Nastawienie na klienta wewnętrznego;
Prawo jazdy kat B.
HOMAG intro
You find us here
Back to List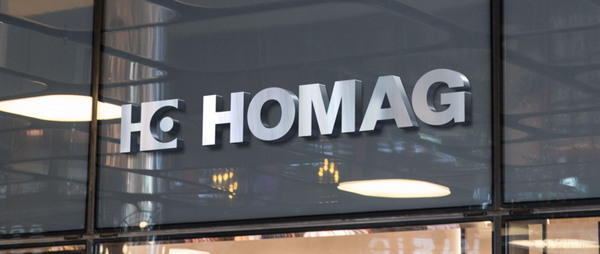 HOMAG as employer
Working with us is not just a job - it is a role that involves responsibility and a promising outlook for the future. This is what HOMAG can offer you as a global business. We set out to support our employees on their career path. Appreciation and success through partnership - this is what HOMAG is about.
More information