Inżynier Jakości Dostawców
Fascinationeering oznacza dla nas:pasję dla nowych technologii i pomoc w kształtowaniu przemysłu przyszłości na całym świecie. Wspólnie możemy opracować świetne pomysły, które zainspirują innych na globalnym rynku. Stwórzmy podejście, które zafascynuje rynki. Jako wiodąca firma z branży inżynieryjno-mechanicznej cieszymy się, gdy inni podzielają naszą pasję.
Podejmij sie wyzwań
Audyty i kwalifikacja dostawców;
Opracowywanie i realizacja planów zapewnienia jakości dla części od dostawców, w tym rewizja i zatwierdzanie dokumentacji jakościowej (PPAP);
Opracowywanie i wdrażanie standardów jakościowych, narzędzi zapewnienia oraz poprawy jakości u dostawców;
Rozwiązywanie bieżących problemów jakościowych i nadzór nad wdrażanie działań naprawczych przez dostawców;
Eliminowanie chronicznych problemów jakościowych oraz podnoszenie poziomu zapewnienia jakości przez dostawców, pomoc dostawcom w poprawie ich procesów;
Monitorowanie i analiza wyników jakościowych;
Raportowanie do przełożonego.
Twoje umiejętności
Wykształcenie wyższe techniczne (mechatronika, robotyka, automatyka, budowa maszyn, elektryka, lub zarządzanie i produkcja);
Min. 3 lata doświadczenia w branży automotive na podobnym stanowisku;
Dobra znajomość procesów produkcyjnych (przemysł metalowy, przetwórstwo tworzyw sztucznych, powłoki, montaż, itd.);
Dobra znajomość procesów APQP, PPAP, FMEA oraz doświadczenie w ich stosowaniu;
Umiejętność opracowania i realizacji planów zapewnienia jakości dla części od dostawców;
Praktyczna umiejętność audytowania dostawców (kwalifikacja, proces);
Praktyka w stosowaniu narzędzi analizy i rozwiązywania problemów jakościowych (np. 8D, DMAIC);
Doświadczenie w prowadzeniu projektów interdyscyplinarnych oraz umiejętność raportowania;
Wysoko rozwinięte umiejętności interpersonalne, otwartość, uczciwość, komunikatywność;
Bardzo dobra organizacja pracy;
Dobra znajomość języka angielskiego;
Prawo jazdy kat. B, gotowość do wyjazdów służbowych.
Dodatkowy atut:

Znajomość budowy maszyn i ich funkcjonowania;
Praca w środowisku SAP;
Doświadczenie w pracy w międzynarodowym środowisku.
HOMAG intro
You find us here
Back to List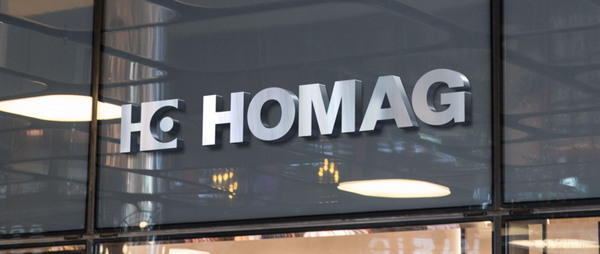 HOMAG as employer
Working with us is not just a job - it is a role that involves responsibility and a promising outlook for the future. This is what HOMAG can offer you as a global business. We set out to support our employees on their career path. Appreciation and success through partnership - this is what HOMAG is about.
More information