HR Business Partner (m/w/d)
Fascinationeering bedeutet für uns:sich von neuen Technologien mitreißen lassen und weltweit die Industrie der Zukunft mitgestalten. Als führender Maschinen- und Anlagenbauer freuen wir uns über jeden, der unsere Passion teilt.
Aufgaben mit Verantwortung
Erster Ansprech- und Sparringspartner für die Führungskräfte im definierten Betreuungsbereich in allen personalrelevanten, arbeitsrechtlichen und betriebsverfassungsrechtlichen Themen
Proaktive Unterstützung und Beratung des Managements im Hinblick auf personalstrategische und personalwirtschaftliche Fragestellungen
Verantwortung für die Umsetzung von HR-Prozessen wie zum Beispiel Talent- und Performancemanagement oder Nachfolgeplanung
Erkennen und Analysieren von Veränderungsbedarfen und Unterstützung bei Change-Prozessen
Vertrauensvolle und konstruktive Zusammenarbeit mit der Arbeitnehmervertretung
Mitarbeit an kollektiv- und individualrechtlichen Themen
Mitwirkung bei der Umsetzung von HR-Projekten
Ihre Eigenschaften
Abgeschlossenes wirtschaftswissenschaftliches Studium, vorzugsweise mit Schwerpunkt Personalmanagement, Arbeitsrecht oder vergleichbarer Abschluss
Mehrjährige Berufserfahrung in vergleichbarer Position (HR Business Partner / HR Generalist (m/w/d)), idealerweise in einem tarifgebundenen Unternehmen
Gute Kenntnisse im Arbeits-, Betriebsverfassungs- und Tarifrecht, vorzugsweise der Metall- und Elektroindustrie
Erfahrung in der Zusammenarbeit mit dem Betriebsrat und der Beratung von Führungskräften
Fähigkeit, Anforderungen aus dem Business zu analysieren und daraus konkrete HR-Maßnahmen abzuleiten und umzusetzen
Pro-aktive, selbstständige, lösungsorientierte und pragmatische Arbeitsweise
Hohe kommunikative Fähigkeiten, Verhandlungsgeschick, Souveränität sowie ein empathisches Auftreten
Ausgeprägte Dienstleistungsmentalität und Kundenorientierung
You find us here
Back to List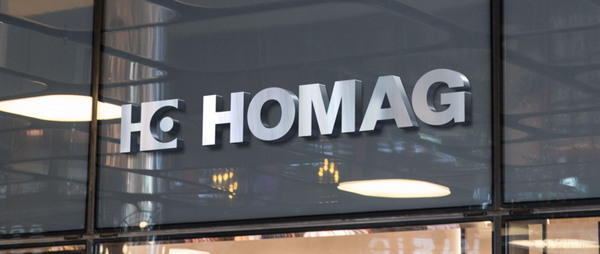 HOMAG as employer
Working with us is not just a job - it is a role that involves responsibility and a promising outlook for the future. This is what HOMAG can offer you as a global business. We set out to support our employees on their career path. Appreciation and success through partnership - this is what HOMAG is about.
More information