Einsatzkoordinator Service (m/w/d)
Fascinationeering bedeutet für uns:sich von neuen Technologien mitreißen lassen und weltweit die Industrie der Zukunft mitgestalten. Als führender Maschinen- und Anlagenbauer freuen wir uns über jeden, der unsere Passion teilt.
Aufgaben mit Verantwortung
Sie planen technologieübergreifend die weltweiten Arbeitseinsätze für Techniker
Sie übernehmen die Phasenterminplanung, insbes. das Anlegen von Montageaufträgen und Installationsobjekten der Servicetechniker
Sie verantworten die Koordination und Absprache der Montageaktivitäten mit den Internationalen Sales & Service-Partnern
Sie klären die Montageeinsätze und deren Starts sowie die vorbereitenden Maßnahmen mit dem Kunden
Sie überwachen die im Montageauftrag enthaltenen Montagebudgets sowie die montagevorbereitenden Maßnahmen und stellen deren Einhaltung sicher
Sie ermitteln zusammen mit dem jeweiligen regionalen Serviceleiter die After Sales-Montageaufwendungen und die Budgetkosten für Reparaturen
Sie prüfen die Montageberichte und bereiten die Fakturierung vor
Sie stehen in regelmäßigem Kontakt mit den Servicetechnikern
Sie behalten den Überblick über die Installationsprozesse und fordern die Maschinenabnahmen beim Kunden ein
Ihre Eigenschaften
Sie verfügen über eine abgeschlossene kaufmännische oder technische Berufsausbildung
Idealerweise verfügen Sie über mehrjährige Berufserfahrung im Bereich Service und Außenmontage
Sie besitzen eine eigenverantwortliche, strukturierte und lösungsorientierte Arbeitsweise
Ein kaufmännisches und technisches Verständnis für HOMAG-Produkte, das Fertigungsumfeld unserer Kunden sowie für Vertrags- und Administrationsinhalte
Kenntnisse in Visual Planning, CRM, SAP, Camos, CADBAS, CAS sowie Project Center sind wünschenswert
Gute Englischkenntnisse in Wort und Schrift sind wünschenswert
Kommunikationsstärke und eine positive Grundeinstellung zeichnet Ihre Arbeitsweise und die Zusammenarbeit mit Kollegen, Vorgesetzten und Kunden aus
You find us here
Back to List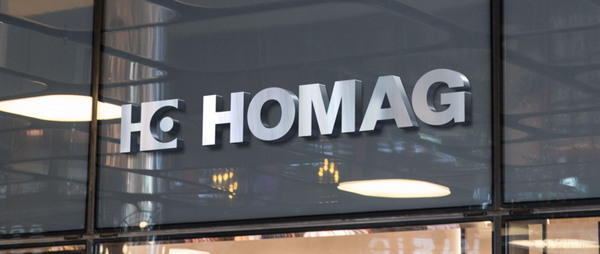 HOMAG as employer
Working with us is not just a job - it is a role that involves responsibility and a promising outlook for the future. This is what HOMAG can offer you as a global business. We set out to support our employees on their career path. Appreciation and success through partnership - this is what HOMAG is about.
More information